Body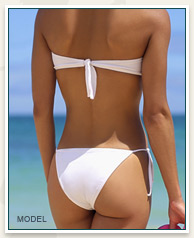 If healthy living is important to you, it can be very frustrating when your body doesn't reflect your efforts. Body contouring plastic surgery in Seattle with board-certified plastic surgeon Dr. Wandra Miles can help. After all, among the benefits of residing here in the Pacific Northwest are the many varieties of food to enjoy and activities that beckon us outdoors. Most of us take advantage of all our area has to offer because it gives us pleasure and satisfaction to pursue an invigorating lifestyle.
If you've been thinking about body contouring surgery, why not take the next step and find out more? Request your personal consultation with Dr. Wandra Miles in the Cabrini Medical Tower. Dr. Miles will take time to examine you, discuss your goals and concerns with you, describe all your options and answer questions.
Body Contouring from Dr. Miles
Despite your commitment to good health, you may be less than delighted with the contours of your body. If this is the case, you should know that the way fat is deposited on your torso, legs and elsewhere is mainly genetically determined. Many bulges will never respond much to diet and exercise. Similarly, loose muscles and skin on your abdomen—whether a result of pregnancy, weight gain and loss or your heritage—often cannot be improved without surgery like a tummy tuck in our Seattle practice.
When you're considering cosmetic surgery to recontour your body, you owe it to yourself to meet Dr. Miles. She's enthusiastic about fitness and outdoor activities herself and she appreciates the way a trim body can contribute to your enjoyment of life.
Dr. Miles' serves Seattle and Alaska plastic surgery patients; she also works with men and women from Tacoma, Olympia, Bellevue and other nearby communities. If you'd like to make an appointment with her, simply request a consultation online or call at 206-215-6221.