Meet Dr. Miles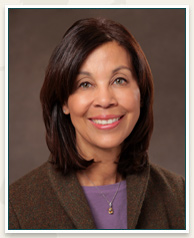 Dr. Wandra Miles has helped residents of the Pacific Northwest improve their self image and confidence for almost a decade. Located in the Cabrini Medical Tower in Seattle, board-certified plastic surgeon Dr. Miles has privileges at Swedish Medical Center.
Background and Education
Born in Shreveport, Louisiana, Dr. Miles relocated to Pennsylvania for her education. She graduated from the University of Pennsylvania with a Bachelor of Science with an emphasis in Occupational Therapy. After a post-baccalaureate program at Bryn Mawr College, Dr. Miles received her medical degree from the Medical College of Pennsylvania in Philadelphia.
Medical Training
Dr. Miles' post-graduate training began at the Fletcher Allen Health Care Center at the University of Vermont where she performed her general surgical internship and residency. She then completed two years of specialized training in plastic and reconstructive surgery at the University of Colorado Health Sciences Center in Denver. Although she was qualified to begin her career as a plastic surgeon at that point, she decided to pursue additional experience in microvascular surgery through a prestigious fellowship at the University of Texas – MD Anderson Cancer Center.
Expertise, Certifications and Memberships
Dr. Miles' plastic surgery patients benefit from her in-depth medical background. She has a true appreciation for fine detail in her work, gained through her microvascular fellowship and her work with hand surgery patients in the 1980's. She has studied breast reconstruction extensively, authoring a paper on immediate reconstruction featured in the journal Perspectives in Plastic Surgery. In fact, today she often operates alongside mastectomy surgeons who refer their patients to her for breast reconstruction.
Dr. Miles received certification from the American Board of Plastic Surgery (ABPS) in 2004. This organization is the only group authorized by the American Board of Medical Specialties to certify physicians as qualified to perform plastic surgery on the entire body. Read why choosing a board-certified plastic surgeon in Washington and Alaska is important for your procedure.
In addition to being ABPS certified, Dr. Miles is also a Diplomate of the National Board of Medical Examiners. She is a member of the American Society of Plastic Surgeons, the Washington Society of Plastic Surgeons and the King County Medical Society.
A Personal Note
Dr. Miles chose to practice medicine in Seattle because, like her patients, she loves the Pacific Northwest. In fact, she identifies with her patients in many ways. She enjoys keeping fit and spends free time outdoors whenever she can. She has a personal tradition of giving back, having volunteered her medical skills in far corners of the world such as China, Australia, and Haiti.
As a female plastic surgeon, Dr. Miles has a deep understanding of how a patient's view of their physical self can contribute to a sense of well-being and satisfaction with life. You can be sure that when you consult her about improving your body, breasts or face, she will be understanding and compassionate. At the same time, because she has a practical, down-to-earth approach to plastic surgery, you can also be confident that she will give you advice that's sensible and medically sound.
If you're looking for a plastic surgeon in the Pacific NW, meet with Dr. Miles. She also works with women and men from Tacoma, Olympia, Bellevue and other nearby cities, as well as people from Alaska. If you're ready, simply request an appointment online or call at 206-215-6221.

Find Dr. Wandra Miles on Google +