Breast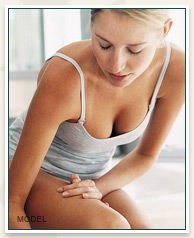 It goes without saying that the way a woman feels about the appearance of her breasts affects how she feels about herself. Breast size, position and symmetry are outward signs of femininity, youth and good health.
If you are dissatisfied with your breasts due to age, disease or simple genetics, chances are you have often thought about changing this all-important part of your body. If so, you're far from alone. According to the leading plastic surgery associations in the United States, several hundred thousand women choose breast enhancement surgery in Seattle and across the country each year.
Why not take the next step and learn more? At Swedish Plastics and Aesthetics in downtown Seattle, Dr. Wandra Miles performs cosmetic and reconstructive breast surgery. She invites you to come in for a consultation with her to discuss the procedure you have in mind. Dr. Miles will examine you, talk with you about your goals and concerns, present all your options and answer your questions. Then you'll have the information you need to make the decisions that are right for you.
Breast Enhancement from Dr. Miles
Some women choose breast surgery in addition to body contouring procedures like liposuction and tummy tuck surgery to achieve more comprehensive rejuvenation. Dr. Miles will discuss your options with you if you decide to have more than one surgical procedure.
When you're considering plastic surgery to enhance your breasts, you owe it to yourself to meet Dr. Miles. She's part of a mastectomy/reconstructive surgery team, applying her skills to helping women feel better about their bodies. And, as a woman, she has firsthand knowledge of how your feelings about your breasts can be key to a healthy self-image.
Dr. Miles serves patients in Seattle and Alaska, and she works with women from Tacoma, Olympia, Bellevue and other nearby communities. If you'd like to meet her, simply request an appointment online or call at 206-215-6221.