Face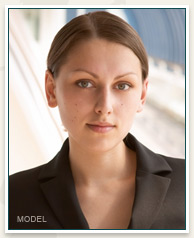 Why does facial aging cause people so much dissatisfaction with their looks? For you, maybe it's because the rest of your physique is in pretty good shape but your face gives your age away. Or maybe your profession and your interests have you mixing with younger people and your appearance makes you feel like you don't belong. Perhaps it's a simple case of looking in the mirror each morning and not liking what you see.
Many people do feel unhappy with the look of their face as they age but hesitate to learn more about cosmetic surgery. When you think about it a moment, however, it's natural to want your looks to be in line with your vitality. You don't need to feel that it's vain to simply want to look your best. And with an experienced, board certified plastic surgeon, you don't need to worry you'll end up looking unnatural.
Facial Sculpting from Dr. Miles
Facelift surgery to reset the clock several years
Brow Lift to help men and women look naturally rejuvenated
Eyelid surgery to bring back an alert, youthful look
Instead of feeling troubled about your appearance, why not learn more about what you can do? Facial cosmetic plastic surgery from Seattle plastic surgeon Dr. Wandra Miles may be a good choice for you, and today's techniques can give your face and eyes a fresh, natural look. Dr. Miles invites you to arrange a consultation with her at Swedish Plastics and Aesthetics on Boren Avenue in downtown Seattle to discuss facial rejuvenation. She'll examine you, talk with you about your desires and concerns, present your best options and answer questions. Then you'll have the information you need to make the decisions that are right for you.
When you're considering plastic surgery in Seattle or Alaska, consider working with Dr. Miles. As a well-trained, experienced, board certified plastic surgeon, she is ready to help you feel better about your looks again.
Dr. Miles serves cosmetic surgery patients in Seattle and Alaska, and she works with men and women from Tacoma, Olympia, Bellevue and other nearby communities. If you'd like to meet her, simply request an appointment online or call at 206-215-6221.